THE MUSIC FACTORY

A Delightful, Fun, Magical place for Children
and their Grown-ups!
---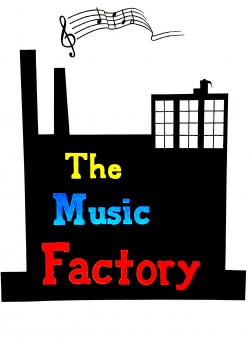 We are pleased that you are considering music classes for your child. Music is invaluable to the growth and development of children. Research has shown that we are all born with an aptitude for music, but that aptitude diminishes if it is not actively nurtured between the ages of birth and nine. The Music Factory develops young musicians!
The Musikgarten curriculum is a holistic program, in that it develops the whole child - physically, emotionally, socially, cognitively, and of course, musically! At The Music Factory, we nurture the child's music aptitude by engaging children and their families in singing and movement activities which help attune the ear, refine the voice, and develop a rhythmic body through which music can be expressed. We sing, chant rhymes, do fingerplays, clap, skip, hop and jump! We keep a beat with rhythm sticks and drums! We dance with scarves! We sing with shakers and jingle bells! Older children play resonator bars and xylophones! Bouncing songs, lullabies, peek-a-boo games, stories, poetry, listening activities, and more = FUN!
Musikgarten is the only program that offers curricula for newborns through group piano instruction. It is based on a keen understanding of how children learn, in both a general sense and, specifically, how they learn music.

Our classes are family-centered, loving and nurturing. Class time is educational, fun and purposeful — a rarity in today's world in which education is often confused with entertainment.
As you familiarize yourself with our class offerings and learn more about Musikgarten, we look forward to answering your questions and welcoming your family into our music studio. Please don't hesitate to email us at hello@springfieldmusicfactory.com with any questions!
Register now for Fall Semester

Devon Carpenter, Teacher & Owner
The
Music Factory has received the prestigious Musikgarten Exemplary Program award every year since its inception:
• Musikgarten Exemplary Program 2004-2005
• Musikgarten Exemplary Program 2005-2006
• Musikgarten Exemplary Program 2006-2007
• Musikgarten Exemplary Program 2007-2008
• Musikgarten Exemplary Program 2008-2009
• Musikgarten Exemplary Program 2009-2010
• Musikgarten Exemplary Program 2010-2011
• Musikgarten Exemplary Program 2011-2012
• Musikgarten Exemplary Program 2012-2013
• Musikgarten Exemplary Program 2013-2014
• Musikgarten Exemplary Program 2014-2015
• Musikgarten Exemplary Program 2015-2016
• Musikgarten Exemplary Program 2016-2017
• Musikgarten Exemplary Program 2017-2018
• Musikgarten Exemplary Program 2018-2019
• Musikgarten Exemplary Program 2019-2020
• Musikgarten Exemplary Program 2020-2021
• Musikgarten Exemplary Program 2021-2022
• Musikgarten Exemplary Program 2022-2023